When only the best will do!
As we don't settle for anything less!
- Top Grade A Instructor -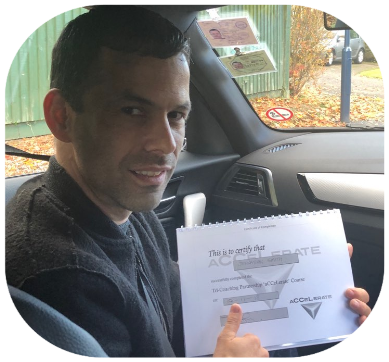 Keeping up with my own development.
"Keeping up with my own development so I can help you develop into better drivers, if I am more aware then you become more aware. Everything from knowledge of learning styles which helps me help you to helping people cope with pressure and uncertainty. One thing is for sure, you shouldn't feel uncertain about your driving lessons as other Driving Instructors have standard skills I pride myself in knowing my skills as a Trainer are high and keep getting higher evey time I teach."
- John Smith Driving Instructor - Hull -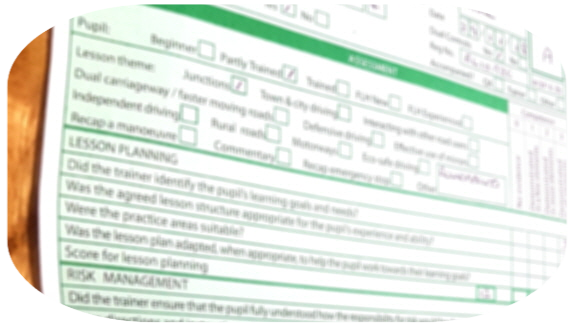 Top Marks On My Standards Check 29.11.18
"So keeping up with my own development got me top marks in my Standards Check Rewiew. my next review is in 2022 I,m sure I can keep improving my skills so I can stay on top form. This should give you peace of mind knowing that you are training with a Top A Grade Driving Instructor, whor that follows the National Standards For Driver and rider Training and also complies with training client to the National Standards For Driving Cars & Light Vans (Cat B)
- Driving Instructor Hull -
If you consider me as your guide, I am there if you need any guidence to help you on your journey to becoming a good safe driver. You can map all the information in which ever way suits you, so you can then guide yourself throught and become independent. Learn what it is you need and when you need it and then use your you will be amazed on the things you already know to look, and how to plan you can then come up with your own route for your driving lessons.
- Encurrage your skill to grow -
Instruct Coach Facilitate
Its your time to be coached or instructed by me your facilitator, so why not put yourself in control of your driving lessons. We all have to start somewhere, right? Starting at the right stage to suit your skill set for your driving lessons is essential. so you can to be realistic in setting your goals for the session, your driving Instructor will help with your options so you can improve, grow your skills and work your way forward to improving your knowledge so you can feel comfortable with your performance.
- Lead The Way The Easy Way -
DVSA ADI Regsisterd Since 2006
- Prepare to Teach - (PTLLS) -
- Lifelong Learning Sector -
- Accelerate Course -
- Coaching & Client Centred Learning -
- Btec 4 - Professional Award -
- Coaching for Driver Development -
- Coaching Excellence -
- Business Presentation Skills -
- Instructor Training Course -
- (Train The Trainer) -