When only the best will do!
As we don't settle for anything less!
- Top Grade A Instructor -

Your Instructor Training!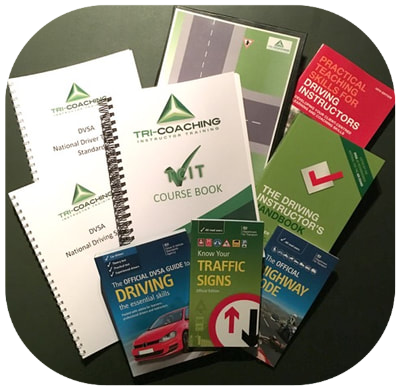 Unique 12 Stage Programme!

Becoming a Driving Instructor in just 12-24 sessions* with this

12 step unique programme which intergrates all three test so you can start teaching straight away.
This Training course has been designed by Susan McCormack Managing Director of Tri- Coaching Partnership & Author of Practical Teaching Skills For Driving Instructors.
*Full payment upfront for 12-week course instalment available for courses over 12 weeks.
Becoming a Driving Instructor
Becoming a Driving Instructor is a rewarding Job, no day is the same, you get to train lots of interesting people from all walks of life and you never stop learning, it's like you not even working, your just helping people.
So if you think you have what it takes register your interest to find out more as it doesn't cost you a penny!.